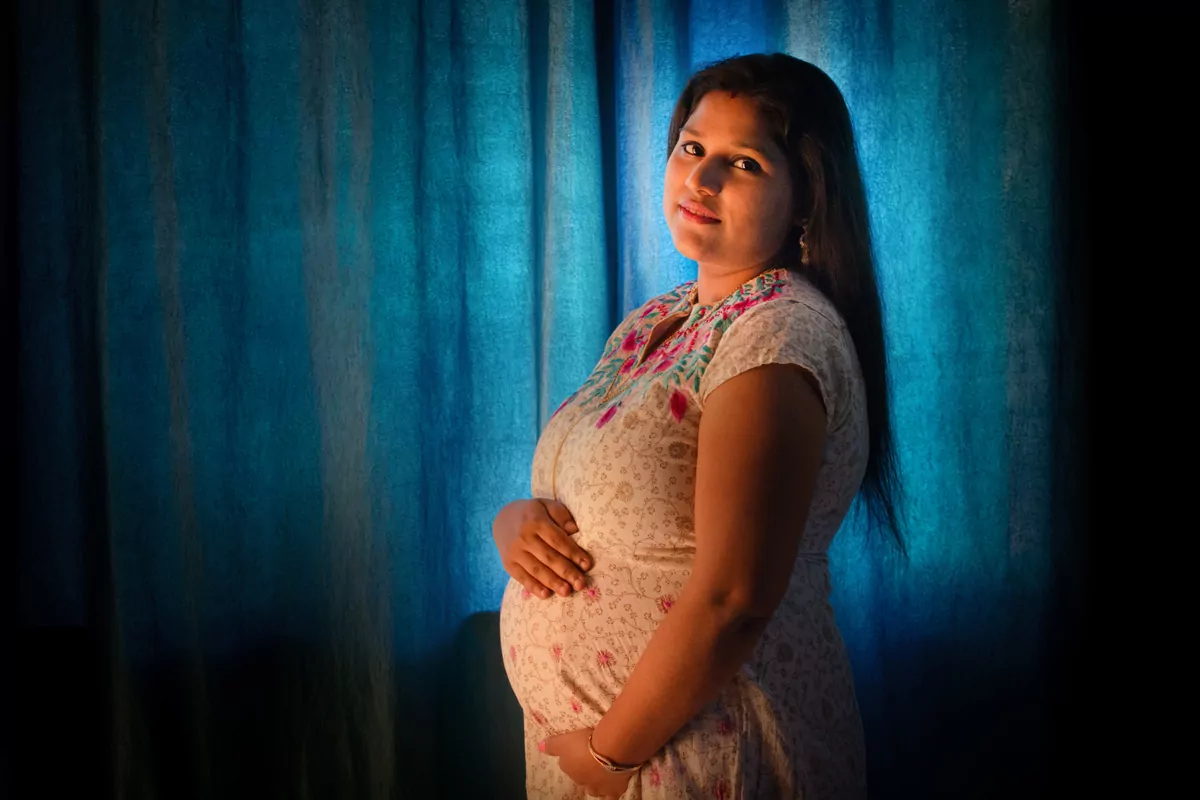 As the trend of pregnancy pre baby shoot or maternity photoshoots has increased in India, so has the demand for portrait photographers. Every mother wants to have a beautiful memory of this physical change. A lot of things are erased over time but what remains is the picture. Yes, this is normal and does not happen again and again in life.
Previous plan for maternity photoshoot
Magdalene's (expected mom) photoshoot was fixed several months ago, but it was little delayed due to Peter (expected dad).  As he was out of station for some important official work.
Our plan was to create a maternity photo shoot along with Peter Gomes (dad),  Magdalene (mom) and Marvin (would be big brother). As well as a outdoor family portraiture in the midst of cool silent nature  as  secluded earlier.
The main initiator of this pre baby shoot was Tuhina (my wife) who kept  regular contact with Magdalene. As soon as Peter returns to Kolkata, we started planning of the pregnancy photo shoot & family photo but in between we had to face two problems. Since Magdalene's due date came quite close and it may take two hours in an outdoor photoshoot, will her body permit so long?
Meanwhile, news of the Coronavirus has spread widely, There could be a lockdown in India within a week. We all decided to take a photoshoot at home without taking any risk thinking about the expected mother, baby and the family.
Pre baby & life style photo shoot
Pregnancy photoshoot ideas for new photographers
Maternity portraits can be done in studio or outdoor locations just like matrimonial, family portraiture or pre wedding photoshoot. Lens selection, lighting and composition are pretty much the same, the difference is that it is not possible to move the client to different locations or shoot for 3-4 hours. The photographer must complete the shooting in a very short time, keeping in mind the client's physical and fetal caution.
For lighting, background and dress selection, we went to Magdalene's house for a couple of days before. The final meeting and also decided, where and how to take pictures in advance. So that there is no difficulty during the shooting, make-over was very normal and simple.
In addition to capturing natural expressions, portraits with natural poses is my first preference. We used the golden hour, creating feelings in the photographs  and highlighting clients'  lifestyle as much as possible is my main focus.
Magdalene was very comfortable and relaxed during the maternity photoshoot. As she was at her home so Tuhina and I  easily completed the pre baby shoot in two hours as per our plan.
Please comment in the comment box below.